SCLS Member Photo Gallery
SCLS Members Category
There are 81 images in this category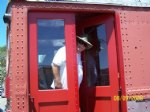 Kelley Smith.
by
Rudy Guajardo
---
All images on this site are protected under U.S. copyright laws. Images are the property of the maker and may not be copied or used without the express written permission of the photographer of record.